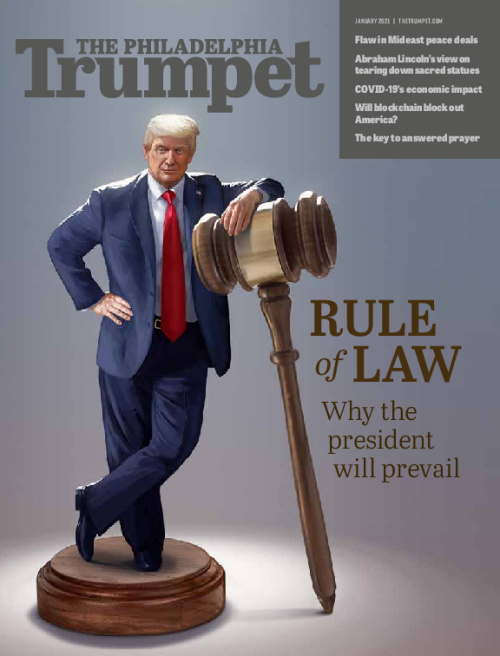 On Saturday, Nov. 7, 2020, just four days after the presidential election, the American news media decided to declare Joe Biden the winner and the president-elect of the United States.
The radical left in America have done everything in their power for the last four years to discredit and destroy President Donald Trump. They have spied. They have lied. They have cheated. They have broken laws too numerous to count. They have committed treason, trying to depose the duly elected government! And somehow, President Trump has weathered all those storms.
What the left is doing now—all this theater aimed at bullying people into accepting Joe Biden as president—is more of the same. It should come as no surprise.
By most appearances, Joe Biden will be America's next president. But I absolutely do not believe that at all. Mr. Trump will weather this storm too. Regardless of what the media says or how things look right now, I am confident Donald Trump will remain president.
I am also certain that we are about to see some of the biggest frauds exposed perhaps ever!
Why? Because a Biden presidency is contrary to Bible prophecy.
I want to invite you to read my article "Why Donald Trump Will Remain America's President." I included detail about the prophecies President Trump must fulfill. I explain the historical and prophetic parallels between his government and those of two kings in ancient Israel. I also explain yet-unfulfilled prophecies about the Supreme Court and what the president will do while in office.
God is in control. We must believe and trust in Him without wavering. Don't be distracted by events that look contradictory. Believe His prophecies. Trust in His word. This article will help you do that.
Sincerely,
Gerald Flurry
Editor in Chief, theTrumpet.com
Thank you ZeroHedge for the heads up: Zerohedge